About us
The Board:
Cisca van der Straaten, Chairman
Marion Groenendal, Secretary
Johan Vaatstra, general member
We introduce ourselves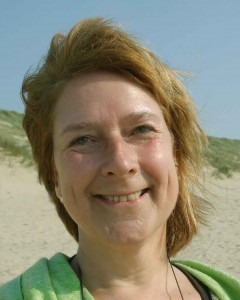 Cisca van der Straaten
Movement teacher 55+
Cranio-Sacraal therapist
Walking coach
Landscape healing
Tel. +31 (0)6 26174955, website: www.lastrata.nl
Out of love for people and movement I have been open a large part of my life for practicing in it. Now since more than 15 years I give movement education to groups of 55+ with joy and attention for balance, condition, reaction force, flowing through and vitality.
Cranio-Sacral therapy gives an new basis, wherever you come from. You find yourself when you can let go of corporal, emotional and mental tension.
Walking coaching I give to people that like to get (again) into motion.
Within Jasper I join in the landscape healing projects and healing music projects. Inside Fjodor I bring into action the realization of the spiritual highschool, as well as teacher on the Jasper educations. In music theater group LaukaR Unja I played the queer flute and made the movements of colors and elemental beings.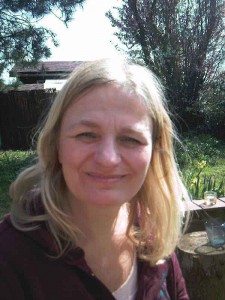 Marion Groenendal
Natural therapist, Hypnotherapist.
Certified education in:
– Aura reading and healing
– Hypnotherapy and NLP practitioning
– Quantum Touch level I (practitioner & teacher), level II (pracititoner), Quantum Allergy® and Quantum Allergy® advanced
– Reiki 1, 2 and 3 (master), also Reiki Tera Mai 1, 2 and 3 (master)
– Cosmic Chi Kung (practitioner)
– Emotional Freedom Technic (EFT)
– EMDR + Deepening
– Music therapy on the base of Astrology
– Astrosophy – Working with the Life world
Because of a constant renewing of theoretical as well as practicing of meditation after amongst others (Tibetan) buddhistic schooling, vipassana, taoistic yoga I can conduct personal as well as group processes in a thorough manner.
In 2006 I have chosen for the (Tibetan) Buddhistic path. My spiritual teacher is Tulku Lama Lobsang. Taking refuge means to take total responsibility for myself and my experiences. I practice the learned technics in each treatment. Since 2005 I followed the Jasper educations, and work with these within my therapies, as well as with the musical methods.
In Fjodor I cooperate in projects of landscape healing and I sing and act in music theater group 'LaukaR Unja'. An in the Fjodor board I take care of connections.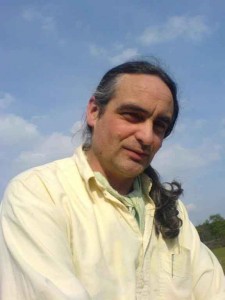 Nicolaas M. de Jong (born 1956, Rotterdam)
is astrosopher, writer, sculpture, musical composer, landscape healer and a dynamic-organic constructor. During and after his studies in Biology (B.D. 1980) he had some spiritual experiences, og which the most important to him was one of the etheric Christ, working through the clouds. Because of this, he applied to studying life processes in man and nature in the way of goethean science. Through astrology and anthroposophy he came to an own form of astrosophy, star wisdom, with which he can interpret from a birth horoscope the relations between the human bodies, soul qualities and main traits of his karma. He also found musical laws that make a horoscope to be experienced in sound and rhythm. This gives tools to investigate the inner workings in man and nature, and give an entrance to the Harmony of the Spheres. He calls this astrophony. Through clay modelling he developed methods to bring to the consciousness what lives in men and nature as willing germs. He calls this astrognomy, because it deals with workings of the stars and planets that are actively formative upon the Earth. One of the elaborations to this is landscape healing through the Elemental Beings.
He writes out his findings in music, music theatre plays, in rituals, articles and theoretical books (published at Rune Books), and in a few magazins.
He develops sculptures, sound sculptures and musical instruments on the base of star workings (the Rune–Workshop). He gives schooling educations and courses on the inspirational and intuitive levels, in Europe and the US. Besides this, he leads music theatre group LaukaR Unja, and sings solo in performances and at wounded landscape spots.
Info +31 – 640 228 769. See as well www.runeworkz.com